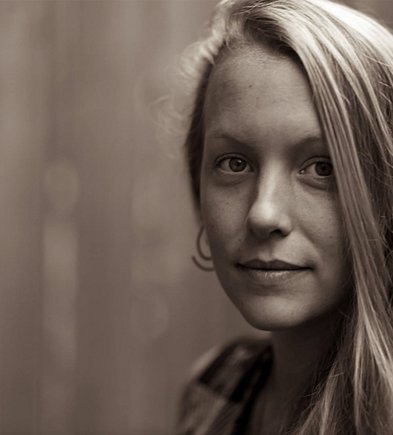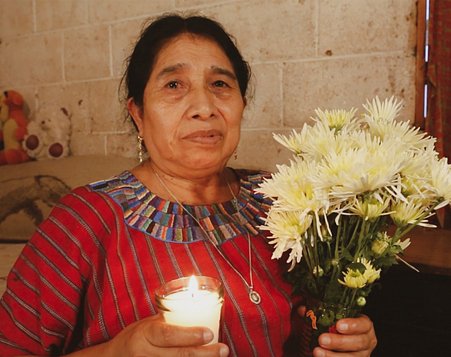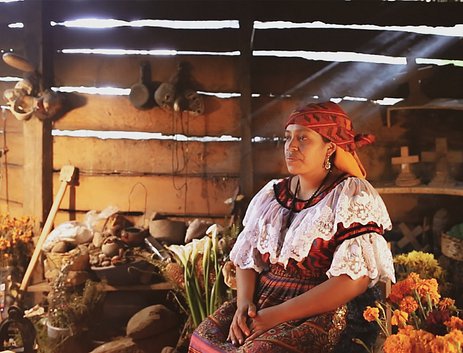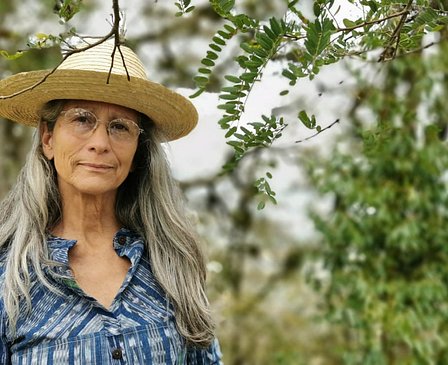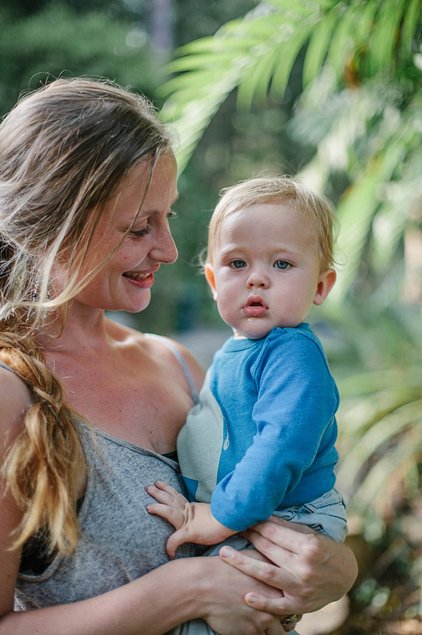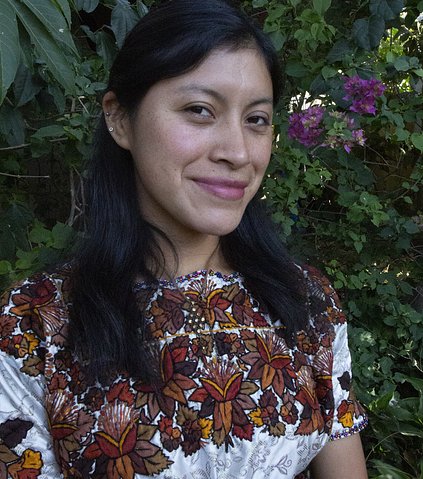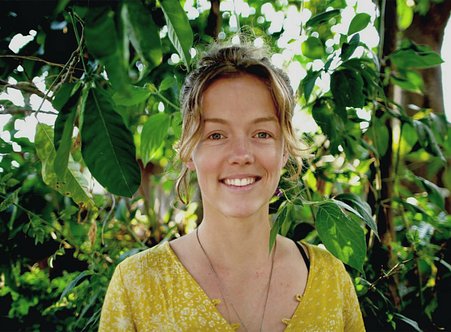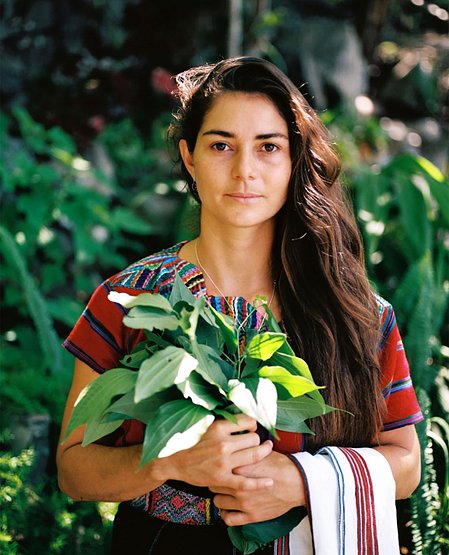 Maria Eugenia Gobbato
Vision Holder / Independent Midwife
While born and raised in Holland, Lieke spent lots of time in Guatemala since she to came here in 2017 to study the Mayan healing traditions for her MSc in Medical Anthropology & Sociology. This was only the start of her journey into the Mayan cosmovision through connecting with the elders, the sacred fire and her own dreams. Her path guided her to continue the documentation of midwifery traditions with the indigenous midwives in Chiapas, Mexico in 2018/2019. Meanwhile, unknowingly preparing herself to follow her path into traditional midwifery. Lieke accompanies preconception (healing) work, helps women reconnect with their womb, and opens spaces for inner transformation, in and beyond the realm of (our own) birth. Her heart always goes to the preservation and valorization of the work of the Mayan midwives, and she is honored to contribute in the ways that she can.
Lieke Moras
Doula / Birth Worker
Ashley is a holistic doula who aims to serve and support women as they journey through the initiation of pregnancy, birth and postpartum. Her work emerges from a deep trust of women's innate capacity to bring forth life, the wisdom held in their bodies and the sanctity of that process. Ashley's intention is to support each woman in the unique way she needs while honoring the physiological transformations she undergoes.
As a companion and ally in the process she aims to weave education, tradition, ritual, song and celebration into the journey of pregnancy, birth and postpartum to support women on the level of body, mind and spirit.Her belief is that to create a healthy world in balance we must start with the women who birth the next generations, cultivating deep wellness from day one. It is her hope to serve each woman as a prayer to the future generations, that they may receive a world that exists in right relationship and moves in the beauty way.
Ashley Mcdonell
Holistic Doula
Luz Marina Delgado
Anthropologist expert in women's rural sustainable development
Luz Marina Delgado, Guatemalan/Peruvian and born in San Diego California, at 67, has retired from 33 years in social anthropology and human development. Her free-lance work with international and national NGOs was mainly with Maya women's groups in the Guatemalan highlands. Her fields of interests: Empowerment, Reviving Maya cultural values and community spirit and appropriate/eco friendly technologies. Later in her professional practice she became National Director of the Guatemalan chapter of Midwives for Midwives for the creation of a one year training program for traditional Guatemalan midwives. Having her four children born at home under the professional midwifery model, she became enamored with traditional midwives, after that first close encounter with their reality. Luz Marina returned to California to become an instructor at Caltech where she taught "Cultural Dynamics" for four years. She included field trips to Guatemala with her students visiting her former working sites. Concluding this enriching experience teaching at Caltech she returned to Guatemala to continue her passion in supporting Indigenous traditional midwives.
Nana Juana is a traditional indigenous midwife and part of our birth team. She has been of service to the women and families in her village, San Marcos la Laguna, offering prenatal, birth and postpartum care for over 40 years. Nana Juana has traveled to Mexico and the US to midwifery conferences to share her work. She learned through her dreams from a young age and started practicing in her early twenties. To support her family economically, she does intricate weavings in a backstrap loom.
Juana Martina Mendoza Sancoy
Elder Indigenous Midwife
Claudia Marleny, traditional Maya Mam midwife, is originally from Cajolá Quetzaltenango. She started her path as a midwife and Aj qi'j (shaman/fire keeper) at the young age of 18. In her family she continues the lineage of two Ajq'ijs and spiritual guides who have supported her with her spiritual gift that she brings from birth. Marleny studied for two years in the midwifery school in Quetzaltenango, CODECOT, a school founded by traditional midwives for traditional midwives. Through her school she received a scholarship to study acupuncture and chinese medicine. She later immersed herself in Maya abdominal massage and traditional plant medicine. Now integrating all of these ancestral modalities, offering holistic healing treatments. She continues to complement her studies and practice maternal health care specifically during the prenatal, birth and postpartum period. Marleny feels happy to have the opportunity to keep learning through The Midwife Project and offering her services to support the women in the community.
Marleny Vail
Traditional Midwife representing the young generation
Hannah Deriemaeke
Licensed Midwife / Professional Nurse
Hannah is a passionate certified midwife from Belgium who lost her heart in Guatemala. In 2011, she finalized her training by working for several months in the labor and delivery ward in Nyakibale, Uganda. After this intense experience, she worked for several years as the medical director of a Belgian/Guatemalan NGO (Vivir en Amor) located in a remote village in the mountains of Huehuetenango.
Here she specialized in attending birth at home and attending obstetrical emergencies in remote and low resource settings. She worked side by side with traditional Guatemalan midwives and developed a deep and unique sense of what it truly means to be a midwife. Hannah was taught by traditional midwives on how to use herbal medicine during and after pregnancy, the use of the temazcal (Mayan sauna), and the use of the Rebozo.
In 2016 she started working in a clinic in Rio Dulce but was called to Lago Atitlan to attend homebirths for the expat community. After attending several home births at the Lake, she became pregnant and gave birth to her son at home at the shores of the lake in early 2017. She founded her home birth practice 'Midwives of The Lake'. End 2020 she relocated to Europe and is currently working and living in Portugal.
Hannah is part of the Belgian Board of Directors of Vivir en Amor and is an international traveling midwife, teacher, offering guidance and assistance for birth at home. She also offers teachings and courses to future doula's through the Awakened Spirit Yoga school.
Nicte Savala
Traditional Midwife / Aj Qij Maya Mayor
Nana Nicte is a traditional Maya midwife, Aj q'ij - meaning Maya spiritual guide and fire keeper and Maya mayor in her village. Standing out with these unique qualifications as a true example and leader for other Maya midwives. She has followed her calling from birth and direct inheritance from her mother, elder Maya midwife and spiritual guide. She has received her guidance through oral traditions and life, as she has seen her mother work from a young age. She is passionate about reclaiming Maya wisdom, and revaluing the work of the Maya midwives and spiritual guides.
Mariu is a Guatemalan, born and raised midwife, healer and massage therapist. After working with indigenous midwives for ten years in the Maya highlands and studying midwifery for 4 years she gracefully integrates traditional and professional midwifery. Offering her services to local indigenous women and foreigners alike. Especially to women who seek a safe humanized birthing space, in the comfort of their home. After birthing her two children in the water surrounded by loving support, her vision was clear: to support women in creating a safe space for birthing. Growing up with a revolutionary and socially committed mother traveling from one indigenous community to the next creating and supporting groups of women to overcome the years of oppression, sexism and war to become the family, community and business leaders they were called to be, Mariu was impregnated with the spirit of rural community sustainable development. There is no doubt this is all a big part of who she is and her passion for maintaining and supporting ancestral indigenous midwifery